Fun, games
and relaxation
Party and games every day in a huge area from afternoon to morning.
LEGENDARY PLACE,
WITH RENEWED EXPERIENCES
Which was previously known as Füge, Udvarrom and Play, has now joined forces under the name Füge udvar. We opened the three places together, renovated them and turned them into a huge fun party nest in the centre of Budapest. On 1,200 square metres, with four dance floors, hundreds of seats and dozens of games, we are waiting for you to indulge in partying, the machines of our game labyrinth, and the experience of relaxation from afternoon to morning.
We are waiting for you with delicious street food, which is freshly prepared in our own kitchen. Every month, we enrich our rich selection of drinks with promotions, so in addition to our premium selection of drinks, you will also find budget-friendly drinks on the drinks menu. Plenty of bar counters and seats ensure comfortable consumption. Get to know the offer!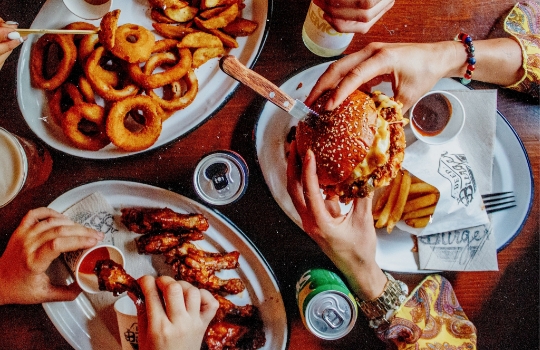 You can book a table or even games (e.g. pool table, basketball machine, etc.) online or by phone in minutes. Secure your seat and enjoy the fun.